Selling a home in an emotional and stressful time. It takes a village and teamwork to start the process, and to carry it through to the finish line of the settlement day.
At Olga's team, our Mission is to partner with you, to devise a game plan that will cover all aspects of the process, to advise you every step of the process on what's next, and be there for you with every little and big thing anticipated, prepared for and done before deadlines.
Here is the big picture of the game plan: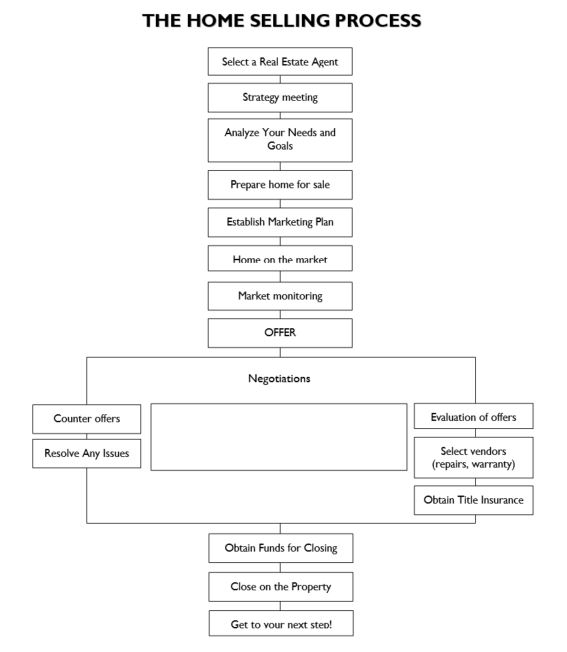 Here is what you can expect:
Strategy meeting to plan: repairs, staging, timelines.
Customized marketing plan that's based on your timelines, your home, market conditions, competition. Our marketing plan has resulted in continuous outpacing of the local market and getting our seller clients an average of 4% more for their homes than average agents, which translates in thousands of dollars in sellers' pockets.
Communication guarantee: we will be in touch with you weekly if not more often with updates that you need to know.
Easy Exit Listing Agreement guarantee: we don't lock our clients in lengthy contracts, plus you can cancel the contract any time if you are not 100% happy with our service.
Performance Guarantee: Our Mission is to sell your home for the most amount of money possible, with the least hassle to you, in the shortest amount of time. If you are not happy with our level of professionalism and performance, please let us know.
To request our 2018 Home Selling Guide please contact us. To set up a confidential appointment to discuss your plans, please complete this contact form and we will reach out to you, or call/text us at 267-242-2712, homeswitholga@kw.com.